Showroom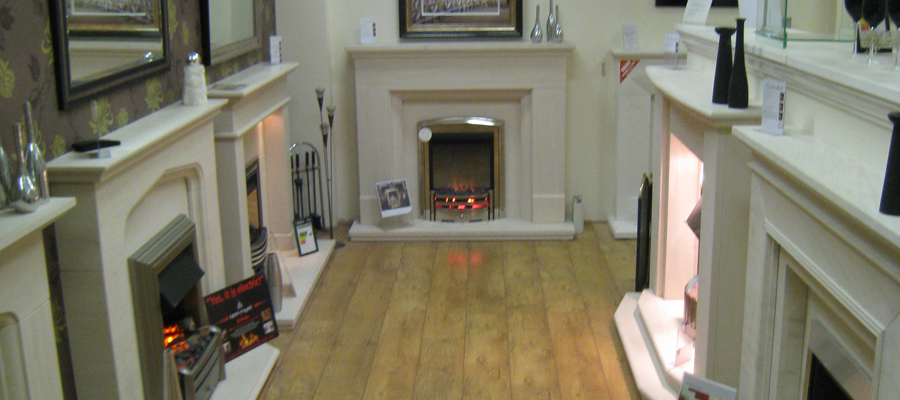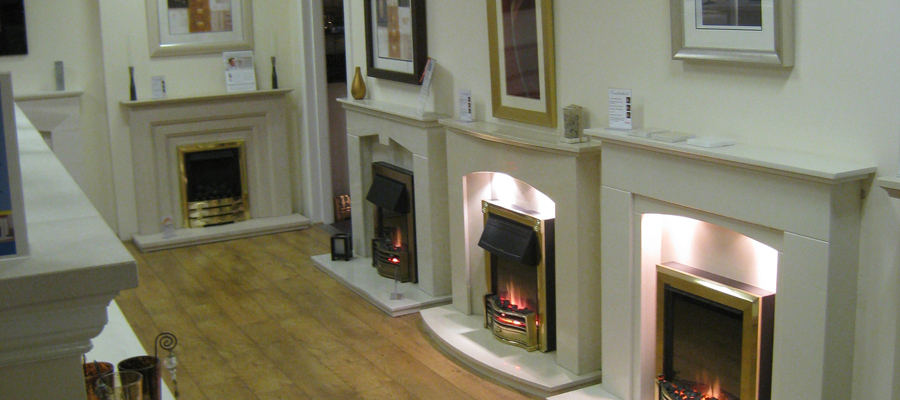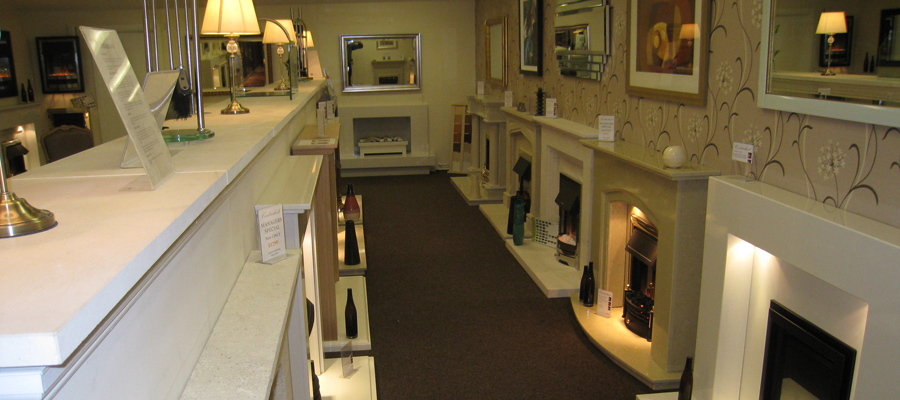 Total Fireplaces has the largest factory showroom open to the public in the UK.
We are located in a 10 000 sq ft building with with a large free car park and is open fully to the public 7 days a week at
Shaw Street Bolton BL3 6HU - Accross From Mcdonalds Car Park near the University and Sainsbury's. CLICK TO VIEW LOCATION MAP.
Opening Times; Monday to Friday 10 am to 4pm, (We close at 2pm on Wednesdays)
Saturday 10 am to 3pm & Sunday 12 noon to 4pm.
With 1000's of combinations on display you can buy your fireplace in our showroom straight from the factory at internet prices saving you £100's compared to the high street or other internet stores. Or simply buy on line or over the phone if you prefer not to visit the factory showroom
We are unique at Total Fireplaces because not only can you buy on line with massive savings that you would expect when buying online but you are also buying straight from the factory also which saves you even more money and you have the piece of mind that we are a large established company with a showroom were you can come and see us face to face if you wish and still receive these amazing discounted prices. What makes us even more unqiue from other online retailers is that we offer a full installation service whether you buy online, over the phone or face to face in the showroom.
When we make your fireplace to order we can make it to your exact requirements with our bespoke service for size and colour.
When you buy from Total Fireplaces you are buying British and supporting british manufacturing.
We have a 10 000 square feet building with large free car park located close to Bolton University on the fringe of Bolton Town Centre for easy access from all locations.
You can either buy on line, over the telephone or visit the showroom in person.
Please quote the DISCOUNT CODE if you are planning on buying in the showroom and bring with you on your visit to us to obtain these massive discounted prices.
In our factory your fireplace will be made to order to your exact requirements.
We are unique because;
We design fireplaces
We manufacture fireplaces
We make your fireplace to order
You can tailor your fireplace to your exact requirements
We sell on line allowing you to purchase from the convenience of your own home
You can have samples sent to your own home
We sell in the showroom at discounted internet prices
We can provide details of an installation service throughout the North West
The benefits to our customers are;
Massive savings with discount internet prices
Plus extra huge savings as buying straight from the factory
Full bespoke manufacturing service for sizes and colours
Exclusive designs
Details for an installation service for our products from experiensed safe engineers
Full showroom facilities and aftercare service
Free delivery to certain areas
Made in England
Where else can you get discounted internet prices plus huge savings through buying straight from the factory and cutting out the middle men.
Why pay high street retail prices when you can buy straight from the factory at trade prices.